Houdini Goes Open Source!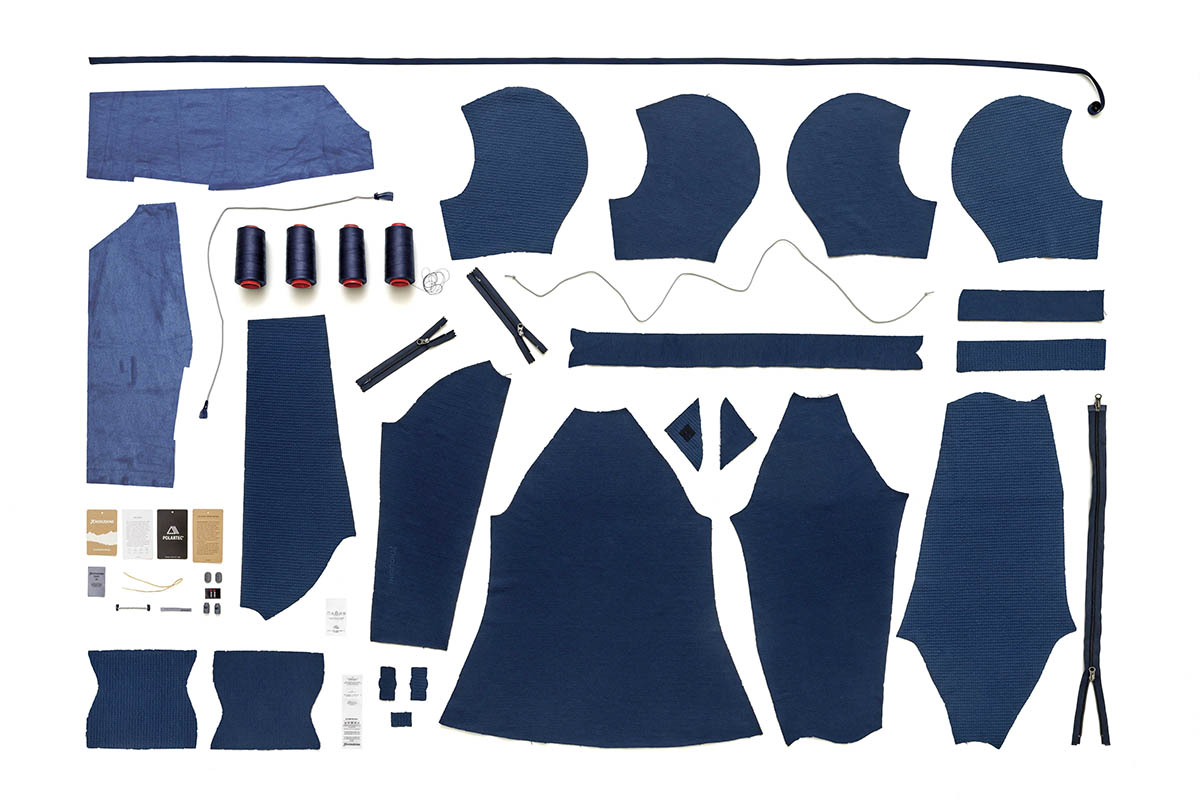 This week, Swedish outdoor clothing brand Houdini has made what it refers to as its "Mono Air recipe" available as open source, encouraging other fashion companies to use it to "get creative, remake, rethink, go fully circular and think holistically".
By sharing the secrets behind its latest innovation, the Mono Air Houdi fleece jacket, the brand is sending a clear message to the industry that the only way to achieve a complete transition from a linear to a circular system is to collaborate, share knowledge and together create the kind of demand that forces innovative new products into mainstream supply.
Project Mono Air is an initiative that asks us all to look at the bigger picture.
In total 8 supplier names and 13 article numbers are shared on the Houdini website, including those for the garment's main fabric, Polartec PowerAir, a lightweight technical fleece which Houdini describes as "groundbreaking" due to its dual sustainability properties (it's both circular and anti-shedding). The website also provides other, more detailed, information about the product's fabric and components including fibre/material composition, weight, size, dyestuffs, performance characteristics, functional characteristics and recyclability.
The brand goes even further to reveal details of its approach to circular design and the principles - as well as the trade-offs - behind its materials, design and construction choices. Whilst it demonstrates that these choices have afforded the Mono Air Houdi the best possible balance achievable today between recyclability, durability, performance, quality and comfort, it is quick to admit that the product is a work in progress and that there is still some way to go to make it fully circular.
Being so transparent and putting its hard work out there for others to potentially improve on is a bold, pioneering move which openly challenges the norms of our uber-competitive industry. Houdini has been making recycled garments since 2006 and currently 72% of its collection is already fully circular. It has built up extensive technical and sustainability knowledge that has certainly given it a competitive advantage. So why does it want to "give it all away" now?
Houdini's confidence in the integrity of its brand allows it to recognize that it's not the recipe for the garment itself that sets the brand apart so much as the values behind this commitment to providing a recipe for impactful, meaningful change. This is what the brand is about and these are the values with which its loyal customers identify. It's this act, rather than any single innovation, that we will look back on as being truly groundbreaking.
We all need to re-imagine how we can collaborate in order to compete in a better, more sustainable way. Whether we are involved in design, manufacturing, quality, IT or CSR, there are opportunities to share knowledge and best practice so that the fashion community as a whole can work better, and faster, towards its common goals. We need more leaders like this to show us the way and we hope that more companies will be inspired to give back to the industry and to the community.
Kudos to Houdini for doing this!