SwedTALK: Fashion Tech - The Key to a Sustainable Future Within Fashion?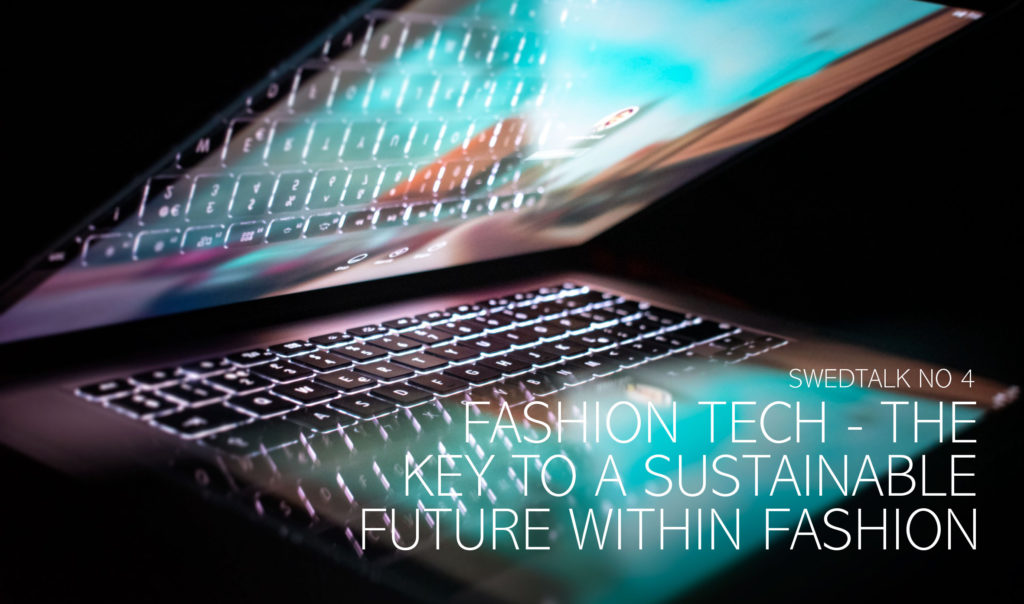 On December 3 2020 our CEO Pontus Karlsson and CTO Daniel Viklund will participate in a discussion about the role and importance of tech and data in the journey to make fashion more sustainable. The talk is moderated by Lauren Boucher from Redress and is part of a series of events during the year under the name SwedTALKS on Sustainable Fashion. It's a joint effort between Swedish Chamber of Commerce in Hong Kong and the Consulate General of Sweden in Hong Kong and supported by Hong Kong Design Centre and The Mills.
So far in the series, focus has mostly been on the usual suspects within sustainable fashion such as sustainable materials, responsible consumption, recycling, etc., and we're honoured and excited to have been invited to join the discussion when it's time for how fashion tech can help to make the world a better place.
We'll talk about interesting fashion tech developments and the challenges the industry is facing implementing them. We'll share some of our own experiences about how we use tech and data at Happy Rabbit, and why we've decided to launch Fabriqo, a project we've been working on for a long time, as an open source initiative.
Speakers
Event Details
Date: Thursday December 3, 2020
Time: 4:45 pm - 5:15 pm (Hong Kong time)
IMPORTANT UPDATE!
Due to new COVID-19 restrictions, the event will only be on Zoom. Book your ticket here.
We'd also like to take the opportunity to recommend another discussion on the same day on the topic Challenges and Opportunities Within Sustainable Fashion with Sarah Fung from Hula and Malin Lundahl from H&M. The discussion will take place between 4 and 4:30 pm. More info and tickets here.