Happy Rabbit Announces Public Launch of Web Portal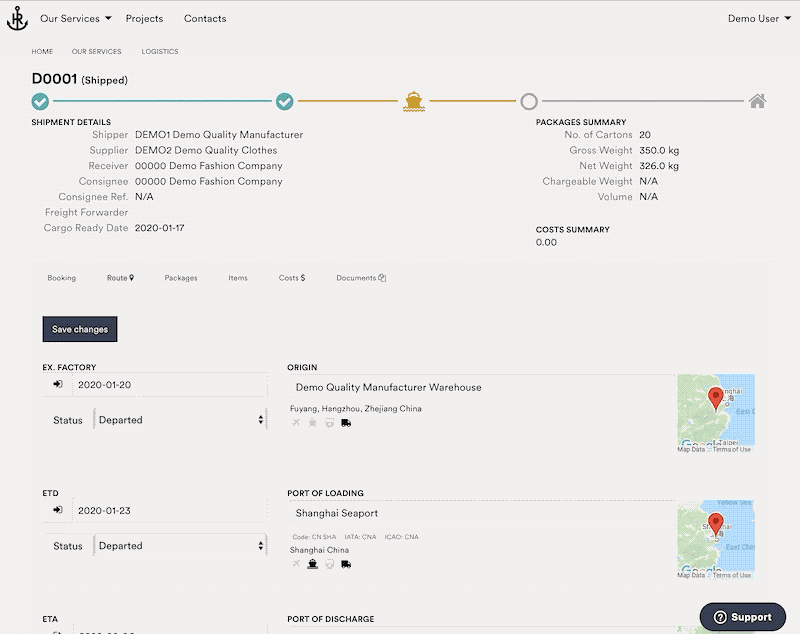 Today, Happy Rabbit Limited, a fashion supply chain services provider operating since 2007, has opened up its web portal to the industry. Its sophisticated tool stack, developed originally for internal use to manage existing customer accounts, is now accessible to new customers on a range of low-commitment plans, including pay-as-you-go.
New customers can now sign up for an account, pay for QC mandays by credit card and get going in a matter of minutes, radically streamlining the onboarding process. All scheduling, communication and reporting are executed via the portal, ensuring that workflows are efficient and data is in one place for valuable performance analytics.
"Our business model allows customers to combine automation and human resource flexibly", says Founder and Director, Pontus Karlsson.
"We offer brands and retailers efficient and cost-effective access to resources, best practice and valuable data insights. The industry is changing and data/tech are becoming key differentiators for success. We make data work for our customers, allowing them to respond to industry challenges more effectively and to make better decisions. Brands and retailers should not have to choose between quality, speed, sustainability and profitability".
In the coming months, Happy Rabbit plans to roll out additional features and functionality, including production WIP and logistics features which are currently in invitational beta with selected customers.
About Happy Rabbit Limited
Happy Rabbit Limited is a fashion supply chain service provider that helps forward-thinking companies to meet tomorrow's requirements through best practice and digital transformation.
For further information, please visit https://www.happyrabbit.com/about or contact us at hello@happyrabbit.com